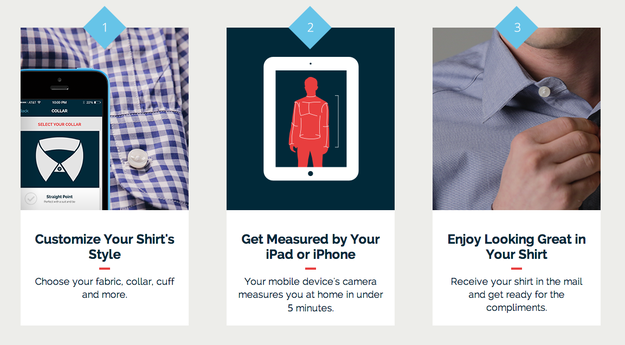 Mtailor owner's Miles shark tank presentation had attracted lots of media attention. But mostly inputs from people who are not from the tailoring industry. I thought it might be nice to share my opinion as a MTM shirt/suit factory owner/tailor.
For those who wonder what's MTailor is, here's a quick recap.
Summary of Mtailor
Mtailor is the brainchild of two Stanford graduates Miles Penn and Rafi Witten. They realized that affordable tailored shirts were a hit or miss and so they saw an opportunity.
Leveraging their backgrounds in computer science, Penn and Witten wrote a computer vision algorithm that takes highly accurate measurements using only your iPhone camera by following the following steps:
One, simply prop your phone against a wall, and follow a series of voice commands that have you stand
Two, rotate in place (wearing form-fitting clothing, of course).
Last, choose your fabric, pattern, collar, and cuffs and upon checkout, your tailored shirts will arrive at your doorstep 2-3 weeks later.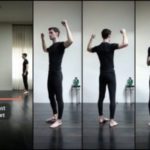 My analysis
So am I impressed by the measurement technology? YES. Problem is taking measurements is perhaps one of the easiest part of the business.
Today there are several duplicates of this measuring concept. In Vietnam alone, there is another company called UKYS. When a new concept is copied, there must be something good.
Confusing Made-to-measure (MTM) to Off-the-rack (OTR) production
Miles explains that when the pricing was started and they were only selling 2 shirts a day, they had their prices set at a specific price. Now that they are selling thousands of shirts a month, the supply chain is still selling shirts at the same price, and Miles spent a few months trying to fix it.
In reality, there are so many variables when it comes to MTM as compared to OTR clothing. For OTR, for one design and size, you make few hundred or thousands.
Hence, you need more man-effort to check if the details are according to what customer chose. Cotton fabric shrinks. So you need another quality control staff to measure before seams are sewn in. This means extra costs.
These are just 2 or 3 small examples. In summary, there are so many more production steps and supervision needed in making a MTM shirt as compared to OTR.
Hence, if you outsource, lowering costs while maintaining quality is impossible
Now, for OTR shirts, you make tens of thousands in a single order. The retails front pay upon being satisfied with the order.
In Mtailor case, orders are only sent only when measurements are taken and details are chosen by customer. So each single order is unique, which increases the chances of error.
Now, for MTM shirt, you pay your production house for each item you sent. While Mtailor has motivation to lower costs, the production house always have incentive to cut costs. Simply because their margins are so low.
Hence, it is obvious quality will be compromised should you force the costs down while still outsourcing.
The factory they outsource to need to earn some margin after all.
With motivation to lower costs, it does not make sense for factories to hire necessary quality control staff. Most of the times, they will hire the bare minimum, which is the cutter and seamstress.
Unlike OTR shirts, I have never seen most MTM factories check their shirt measurements thoroughly. Unless they are making for their own company.
Reason is simple. For OTR, the higher the volume, the costs are lower substantially. For MTM, this is not the case. Unless the factory owner earns his decent share for their hard work in this complicated manufacturing, quality will be compromised.
Measuring is one issue, ensuring the tailors follow your measurement is another
Other than pure measurements, there are many factors like the slope of the shoulder. Any abnormalities due to some operation etc. Different allowances for different body shapes.
Other than this, you need a reliable team to make sure details are according to what customer chose. And quality is up to mark.
In the Shark Tank episode, Chris Sacca mentioned "Building a company from scratch in the United States can be incredibly difficult since there are millions of different body types. Technology might actually be the easiest part of the business." I strongly agree.
Over a decade, I have put in so much effort improving my production process while being on the ground. Yet, while there are little mistakes, there are still errors within my production at times. I can only imagine the number of mistakes, given the Mtailor team is leaving all production aspect to some random businessman whose motivation is to cut costs.
It is so easy to market a reasonably priced MTM shirt. But the supply of GOOD MTM shirt production outweights the number of MTM shirt marketers.
I might be wrong but for Mtailor to last in this business, they have to own their in-house tailors and house or procure their fabrics.