Vanda Tailors is dedicated in making the best Hoi An suits and shirts at affordable prices. We do that by managing our production and fabric distribution ourselves, reducing  unnecessary costs and maximizing efficiency.
 So how do we produce high quality suits and shirts at typical Hoi An prices?
1. QUALITY MATERIALS: SKIPPING THE MIDDLEMEN
 There are many designer label suits and shirts being manufactured in Vietnam. With the right contacts and hard work, quality fabrics and components can be affordable and accessible.
Many designer label suits rely on fabric mills for their fabrics. Of course, good quality fabrics at low price from these mills did not come to us easily. It took years of hard work sourcing and networking to we can offer great fabrics at great prices.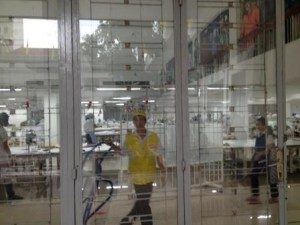 It is not easy to understand what "quality components" mean so we'll name a few benefits. Our shirts collars and cuffs are made with special facing so they are soft yet firm and never bubble. Our jackets are lined with natural horse hair linings and canvas. Trousers are created with tape reinforced buttons and high grade waist bands.
These are hallmarks of a quality tailor.
We own our factory so we can ensure our clothes are of consistently high standards. For years, we work and discuss as a team on minor details to improve our technique and quality.
We are willing to spend on equipment to enhance our efficiency and quality. An example is our fuse press machine, which we use to produce shirt collars that can retain its shape after multiple washes.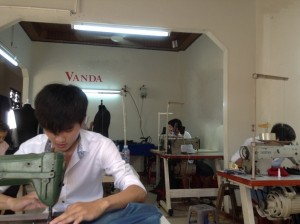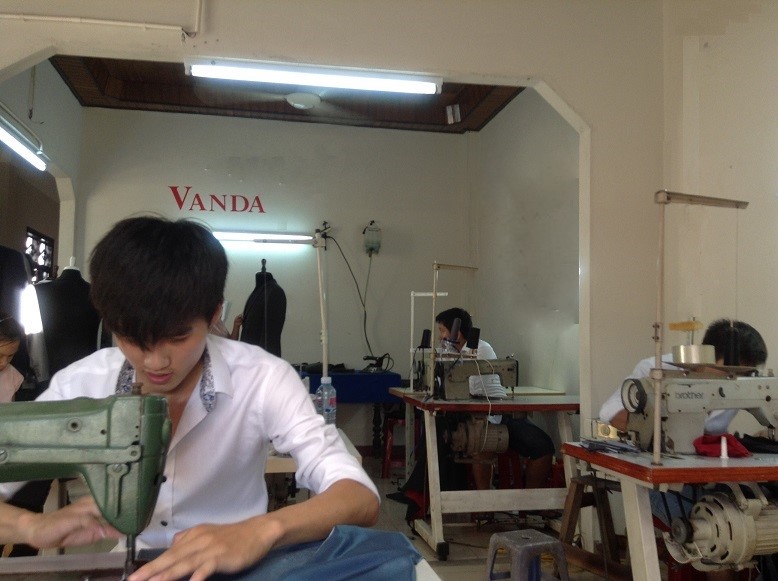 Our shirt seamstresses are on-site so you will save time. All seams are also double stitched and we ensure our materials are specially selected based on quality, feel, durability and value.
Sweatshops can never produce the same quality as shops with in house tailors. They earn for each item they make. This leads to rushed work as the faster they make the more they earn. As their margins are low, they scrimp on materials and are not willing to spend on necessary equipment.
3. "NO COMMISSION" POLICY
We avoid paying commissions to avoid unnecessary costs. Many tailor stores in Hoi An pay massive commissions (about 40% of completed sale) to hotel managers or receptionists so that they will recommend them. Unfortunately, they merely pay as low as US$15 to make an entire suit!
With everybody from Hotel receptionists, tailor storefront owners, sweatshop owners and fabric shop owners  wanting to make a profit, imagine how much you are paying is really going into your suit!
We believe this is not an ethical manner to conduct business. Instead, we choose to focus on producing the best Hoi An suits and shirts at great prices.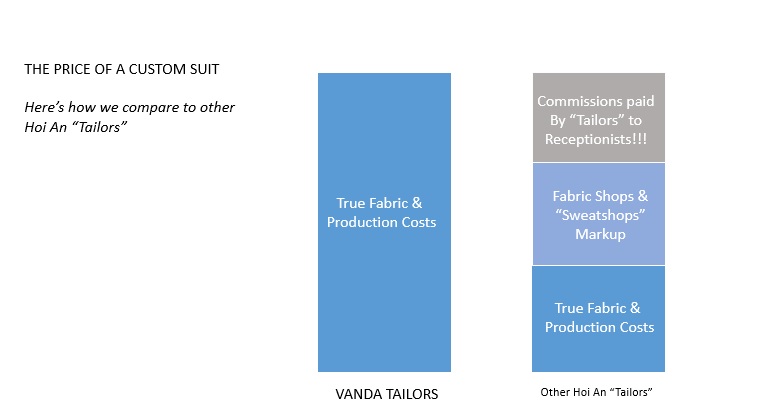 As a general rule, always ask any tailor what goes into your suits (i.e. Shoulder pads, horsehair canvas etc) so you do not get shortchanged. Comparing suits is not just about comparing prices! Workmanship, quality and service sets tailors apart!
Who says Hoi An Suits cannot be high quality and affordable at the same time? Visit Vanda Tailors and you can see and feel the difference!