Many Vietnamese tailors shops claim they sell suits with the finest fabric in Vietnam. Many of these shops even claim "Our fabrics are imported from Italy, Japan or America etc."
150usd for Italian 100% wool suit or 30usd for imported Egyptian Cotton anyone? Really?
If an offer is too good to be true, it most probably is. Sometimes, there is a fine line between getting a good deal and getting cheated.
There is also not many customers who are well informed with knowledge about fabrics. Many have limited access to information. Mainly unreliable sources or travelers (not professionals!) in forums or blogs.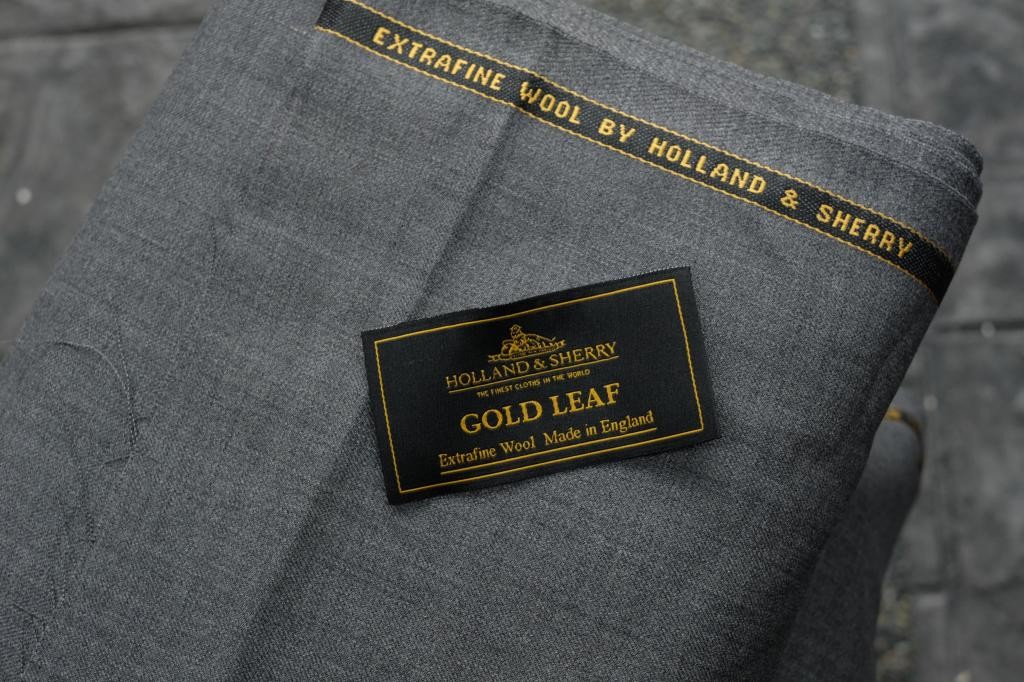 This is why so many tailor shops in not just Vietnam but Asia get away with such lies.
So why do these tailor shops lie?
In Hoi An, the tailoring capital of Vietnam, many shops choose the easy option of lying to customers and then buying shirt and suit fabrics from nearby local vendors (see illustration on left).
This way, tailor shops do not need to spend on fabric inventory and save cost.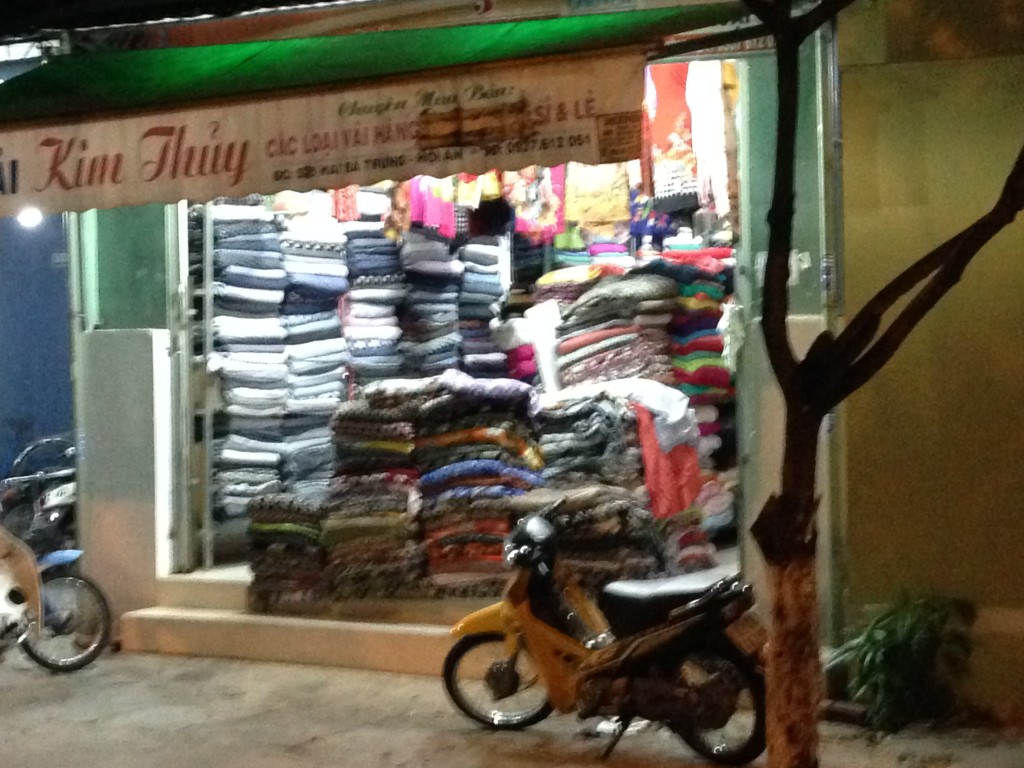 Wow! Cost Savings! Sounds Good?
Sadly, fabric in Vietnam sold in your average market is generally poor in quality.
Many tailor shop owners actually do not have much knowledge about fabrics. It is also a Vietnamese culture to think a cheap deal is a great deal. Many owners love to bargain a lot at fabric shops too.
Problem is demand for poor fabrics is high and demand for good values is low. All because of the mindset that cheap fabrics is better. Just because it's cheaper. This way, both the tailor shop and the fabric vendor can enjoy a bigger markup if the customer cannot tell the difference.
So it makes sense that fabric shops sell poorer fabrics cause demand is high and profit margins are higher. Besides the tailor shop owners can't tell the difference anyway!
So how do you buy good fabrics?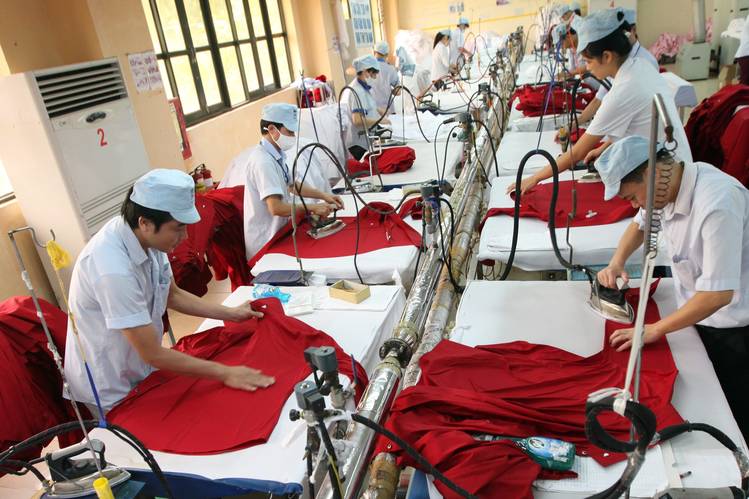 Today, many reputable fabric mills from Japanese, Korean and Chinese are scrambling into Vietnam to meet the surge in demand for fabrics. The demand are mainly from these huge garment factories, many of which are designer labels.
The same quality fabric in Vietnam are then rebranded and sold under seperate entity under the fabric mill and distributor!
However, to have access to these quality suit fabric suppliers, we have to maintain good relation, have proper factories and promise them consistent orders. Something that not many tailors in Hoi An or Vietnam are unwilling to do.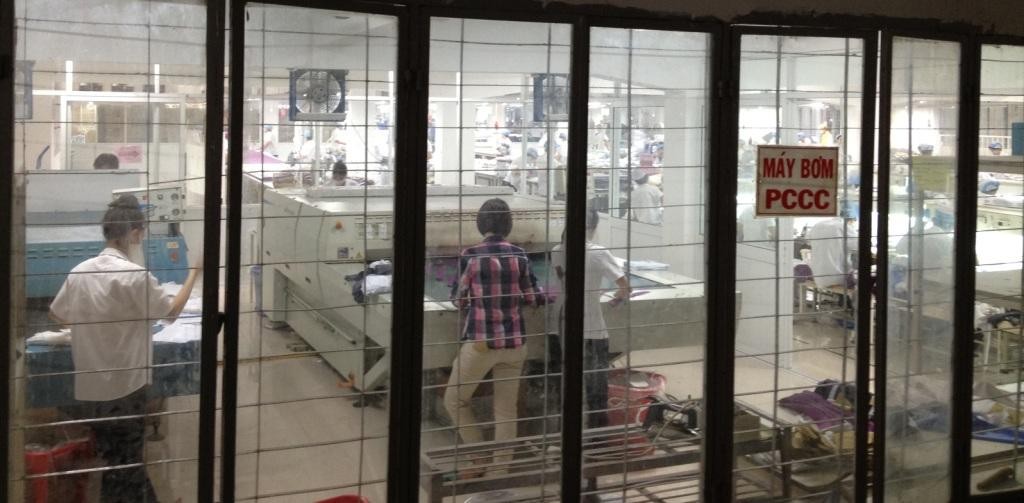 These mills or factories have high standards when it comes to processing fabrics, so you can be assured you receive quality products.
What are some brands of suit fabric in Vietnam I should know ?
1. Vitale Barberis Cananico
Yes, this is not a Vietnamese brand but if you insist on imported fabric, VBC is your best bet. There is high inventory supply of their S110s in Vietnam and you can sometimes get a good deal for their fabric in Vietnam.
For most other fabric brands, they charge fixed price worldwide. But in Vietnam, these similar fabrics will cost at least 13% more due to import taxes & VAT. Vietnam has to do this to protect its dominance in the clothing and fabric export industry.
This means it cost less to buy these same fabrics back in your country!
Tip: If you are transiting Singapore you can check out N J Bhagwan who distributes fabrics for Soktas, Holland & Sherry and many exclusive brands.
2. Dolce & Taylor
This might be a brand unheard of outside of Vietnam but this is one of the best suit fabric in Vietnam. Many are also the same ones used for top designer brands.
The main company own several garment factories and fabric mills in Vietnam and created a separate brand "Dolce & Taylor" to redistribute fabrics so they can reduce their costs for raw materials.
If you do not care about brand, their 100% wool fabrics is comparable to many "Made in Italy" brands. A fair price for their 2-piece suits will be US$400
3. Laverton
This brand is popular for its 95% wool-5% bamboo combination which is very suitable for summer suits. They do not carry a wide range of designs so they can focus on their production quality.
4. Silver Fox / Glendale/ Hugo
These are prominent brands but mainly from established mills from China that are owned by Taiwanese owners.  These fabrics are very popular in Hong kong.
In my opinion, English or Italian fabrics are slightly better but fabric in Vietnam are worth a try. The price difference is just to much as compared to the quality difference.
Still, a quality 100% wool suit fabric in Vietnam is not dirt cheap.  So you have to do your homework like conducting the burn test to avoid being scammed. You also have to like the fabric because ultimately, the person wearing the suit is yourself.
So the next time, if any tailor shop promises you 100% wool fabric in Vietnam  or even Italy or England at great prices, walk away!