In Hoi An, you will hear from many tailors that they use high quality fabrics. Some tailors in Hoi An even claim "Our fabrics are imported from Italy, Japan or America etc."
150usd for Italian 100% wool suit or 30usd for imported Egyptian Cotton anyone? Really?
If an offer is too good to be true, it most probably is. Sometimes, there is a fine line between getting a good deal and getting cheated.
There is also not many customers who are well informed with knowledge about fabrics. Many have limited access to information. Mainly unreliable sources or travelers (not professionals!) in forums or blogs.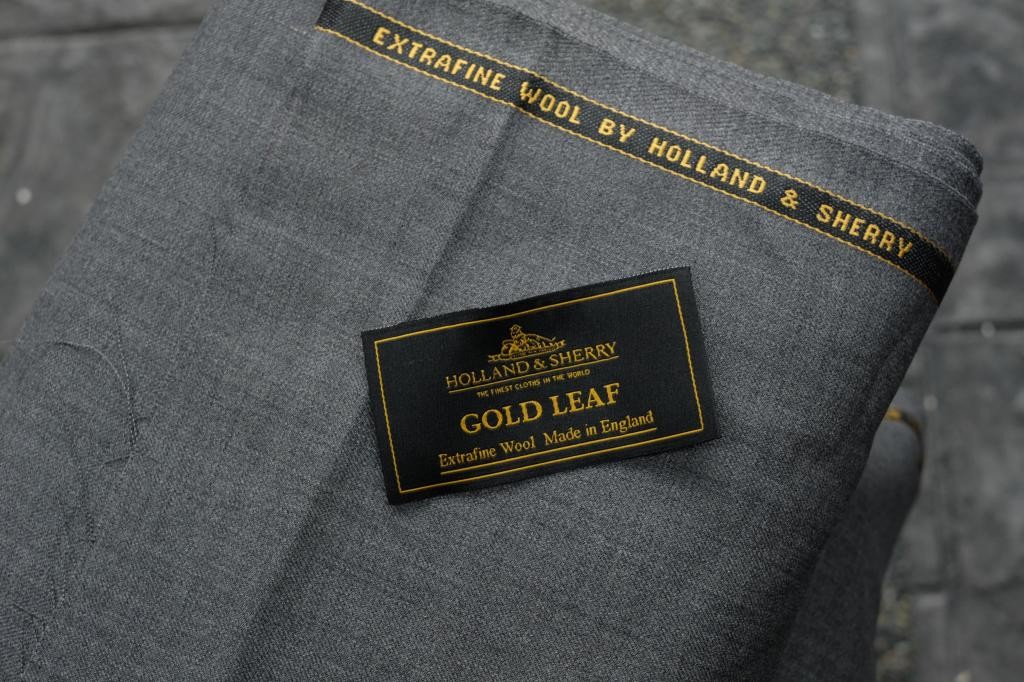 This is why so many tailor shops in not just Hoi An but Asia get away with such lies.
So where do most tailors in Hoi An get their fabrics from?
Many tailors in Hoi An choose the easy option of lying to customers and then buying shirt and suit fabrics from nearby local vendors (see illustration on left).
This way, tailor shops do not need to spend on fabric inventory and save cost.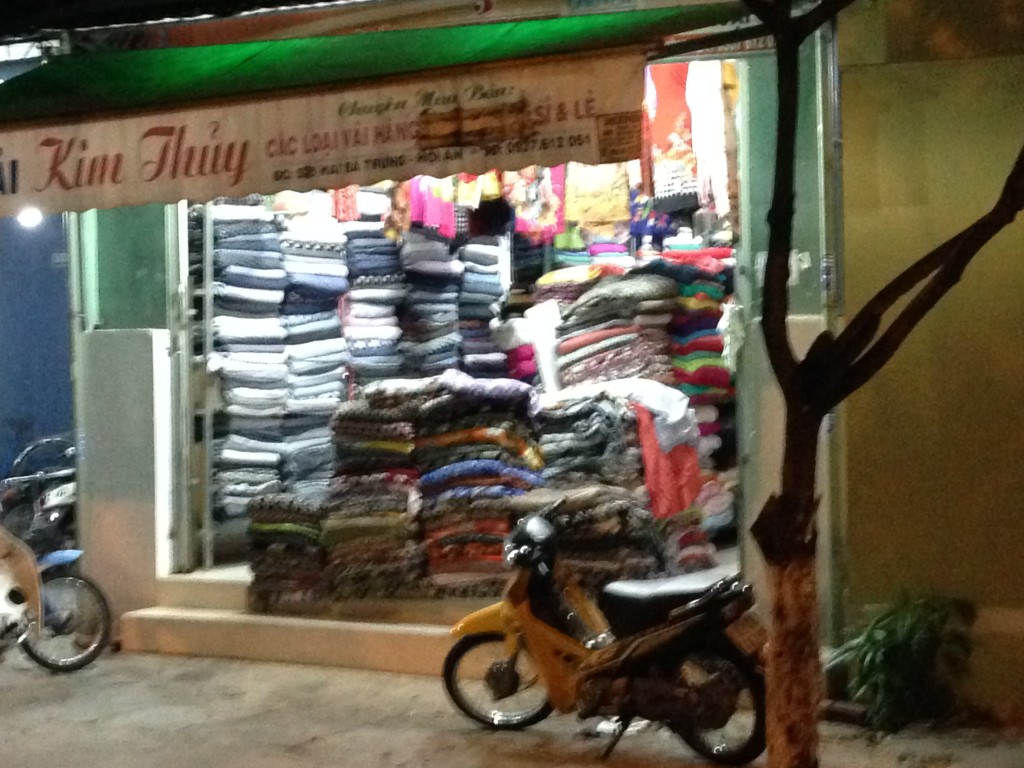 Wow! Cost Savings! Sounds Good?
Sadly, most local fabric vendors offer fabrics are generally poor in quality.
Many tailor shop owners actually do not have much knowledge about fabrics. Besides it is Vietnamese culture to think a cheap deal is a great deal. Many owners love to bargain a lot at fabric shops too.
Problem is demand for poor fabrics is high and demand for good values is low. All because of the mindset that cheap fabrics is better. Just because it's cheaper.
So it makes sense that fabric shops sell poorer fabrics cause demand is high and profit margins are higher. Besides the tailor shop owners can't tell the difference anyway!
So how do you buy good fabrics?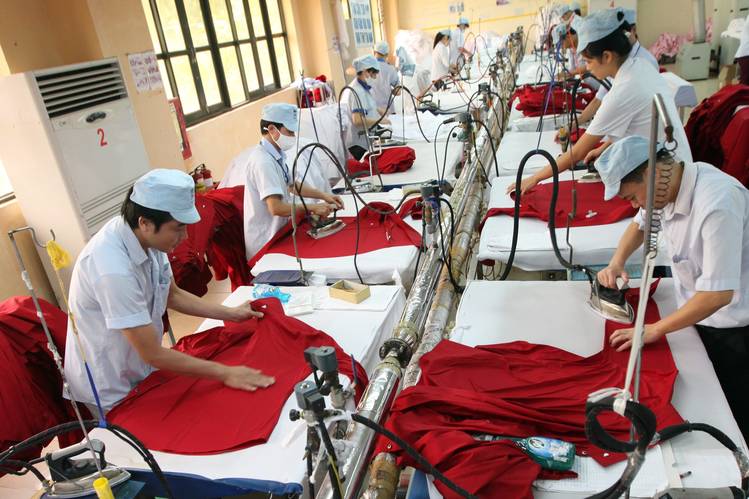 Today, many reputable fabric mills from Japanese, Korean and Chinese are scrambling into Vietnam to meet the surge in demand for fabrics. The demand are mainly from these huge garment factories, many of which are designer labels.
Unfortunately quality yet affordable fabrics do not come to us just like that. These reputable fabric mills or traders usually only entertain big factories. Hence, typical tailors in Hoi An will not have access to these fabrics.
With about 20 years of wholesale and manufacturing experience, we have built great relationships with these reputable mills. We have also built expertise in sourcing, inventory and logistics planning to make this even possible.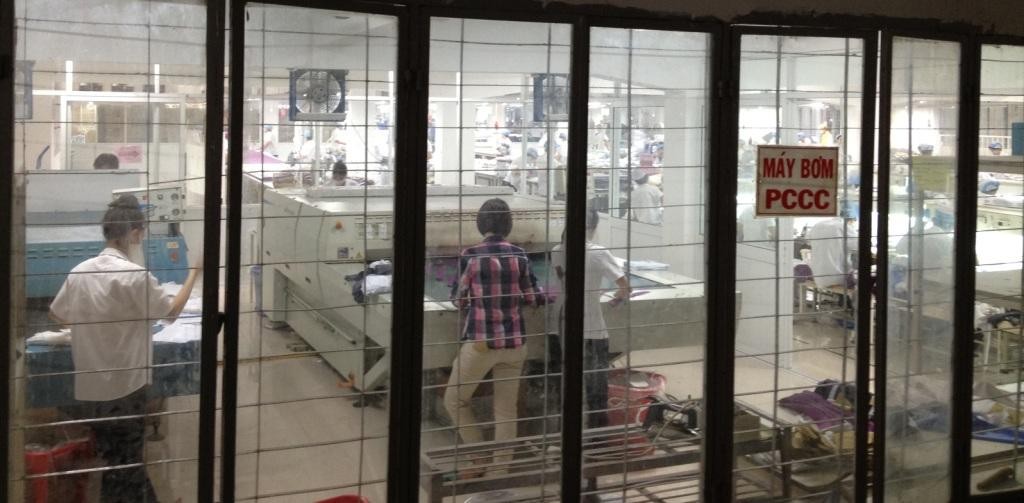 Unlike brands like Zegna or Holland & Sherry that own their own mills, many designer brands procure their fabrics from reputable mills. These fabric mills actually supply your same designer labels like Hugo Boss and Armani.
These mills or factories have high standards when it comes to processing fabrics, so you can be assured you receive quality products.
Frankly, buying great fabrics at affordable prices requires effort. Lots of them.
This is how we are able to offer great fabrics at affordable prices!
Why not use imported fabrics?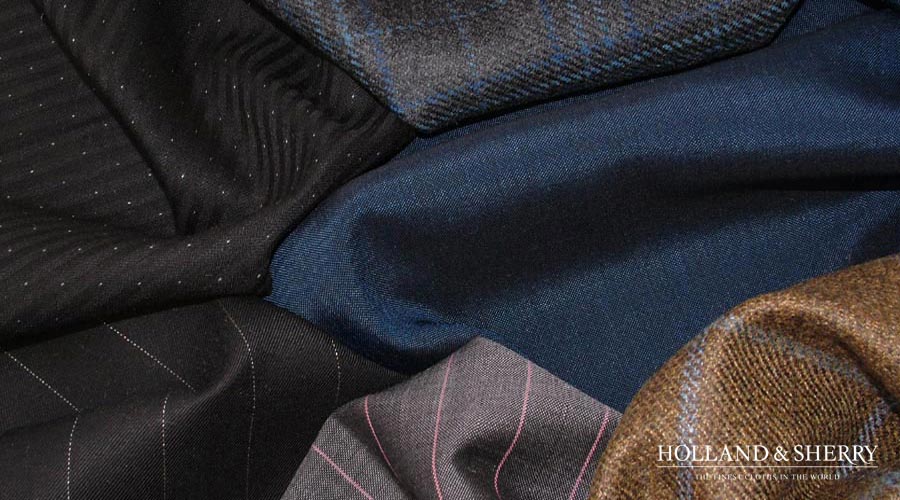 The leading brand for suits and shirts in the tailoring industry are Holland & Sherry and Thomas Mason respectively. Not many tailors in Hoi An know the existence of these labels.
Usually, most S.E.Asian fabric distributors for imported fabrics are from Singapore and Hong Kong because low taxes. So during one of our traveling tailor service trips in Singapore, we contacted the sole distributors of these brands.
After some tough consideration, we did not purchase these branded or designer fabrics for three simple reasons:
1. HIGH IMPORT TAXES
2. GREAT EXISTING SUPPLIERS
We know our suppliers are providing us and our customers great value. They own their own mills to produce great quality fabrics. High quality enough to pass the strict criteria of some of your favorite designer labels.
We believe this is the only way to purchase great quality but affordable fabrics in Vietnam. Very few tailors in Hoi An use the same suppliers we do. So we are 100% sure our prices are very competitive for the fabrics and workmanship we offer.
3. NOT WORTH PAYING THE EXTRA
If you ask me, are the fabrics from these famous brands better than my fabrics? I would say yes but only marginally better. However, the price difference is huge! Truth is we will be paying more for the branding rather than the quality difference itself.
To me, workmanship makes a much bigger difference. I know of many tailors in Thailand or Hong Kong that offer fused suits with genuine imported fabrics. To me, this is like buying a Ferrari (at Ferrari price) with a Toyota engine!
Ultimately with proper after care, our shirts and suits can also make you look great and last for many years. That is the Vanda Tailors promise.
So the next time, if any tailor shop in Hoi An promises you imported fabrics from Japan or Italy at great prices, walk away!